We provide advice, technical assistance  and supervision of your shipments – including communication with packer and stevedore – beginning in the phase of construction. Thus we guarantee save delivery and help reducing the costs!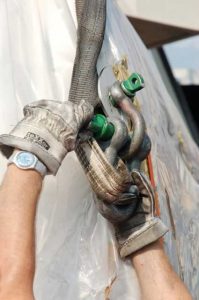 Whether load- or discharge-port: we are working with experienced masters and sworn surveyors only, enabling us to handle your cargo with the best care not only on board, but also at the terminal.
Of course you will receive an informative and legally compliant documentation afterwards.